Marbl. Easy Wing 6mm
customers are viewing this product
Our 6 MM fine eyeliner Wing Stamp will be your go to if you're not a fan of an eyecatching wing. Especially when you're just starting with eyeliner this size will be perfect as it's quite subtle and gives you the chance to adjust to this new make up look. It's perfect for every day wear.
We tick all the boxes! Waterproof, Smudge Proof, Cruelty Free, Vegan Certified & Registered ✓
Not sure what size is right for you? Take a quick look at our SIZE GUIDE. Alternatively, purchase a double pack, triple pack or the complete collection for multiple sizes at a discounted price.
MARBL. EASY WING

MARBL EASY WING™ is a winged eyeliner stamp featuring individual stamps for both the left & right eyes. The pre-inked and pre-shaped design allows for flawless winged eyeliner every time. Easy Wing™ is quick & easy to apply, taking the time and stress out of nailing your cat-eye.
DIRECTIONS
For best results, stamp in the desired position, then shape and complete with the eyeliner pen. Repeat for each eye.
INGREDIENTS: WATER, IRON OXIDE, JOJOBA OIL (HARDENED), TRIGLYCERIDES (VEGETABLE OIL BLEND), VEGETABLE OIL (HYDROGENATED), SHEA BUTTER, MICA, ETHANOL ALCOHOL, CANOLA OIL, CANDELILLA WAX, GLYCERIN FATTY ACID ESTER, CARNAUBA WAX, VITAMIN E, SUNFLOWER OIL, VITAMIN C.
Customer Reviews
Write a Review
Ask a Question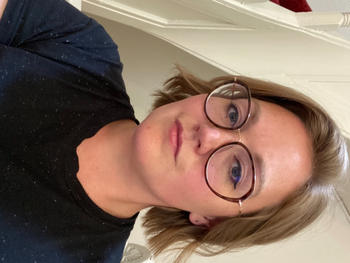 08/30/2021
The perfect wing
It's never been easier for me to get the perfect wing. My boyfriend is always making fun of me because I find it hard to do my eye make up, but this time it's actually easy and even he was impressed haha!
Lydia R.

Netherlands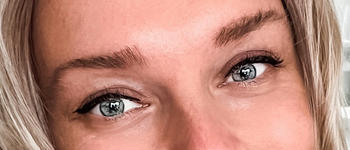 04/12/2021
Top!!
Het was altijd een gedoe om eyeliner op te doen, maar ik vind t altijd zo mooi bij anderen. Vooral m'n linkeroog was hel! Maar nu is t zo makkelijk! Binnen vijf minuten zit je eyeliner. Tis wel even goed opletten dat je de wings even schuin stempelt.
Priscilla Z.

Netherlands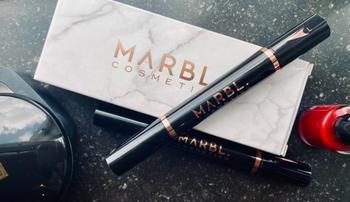 03/26/2021
Super fijn product!
De Easy Wing had ik een paar keer voorbij zien komen op Instagram en ik was er een beetje sceptisch over. Toen toch besteld en WAUW, wat een fijn product! Super snel een mooie wing gezet en blijft de hele dag goed zitten. Zeker aan te raden!
Jomi v.

Netherlands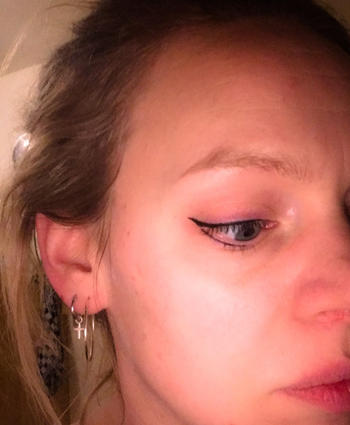 03/08/2021
++ Waanzinnig ++
Hierbij een eerlijke mening van een visagiste ;-) De Easy Wing is echt waanzinnig goed bedacht! Al ruim 20 jaar gebruik ik dagelijks vloeibare eyeliner. Vorig jaar lijntje permanent laten zetten, maar is het 'net niet' Eerlijk is eerlijk....Het vergt even wat tijd om te oefenen met de Easy Wing. Het is belangrijk het vol te houden met oefenen om de stempels natuurlijk wél op de juiste horizontale positie te 'stempelen' Ik ben benieuwd hoe lang de inkt meegaat. Maar al met al: Zeker een aanrader!
Corine v.

Netherlands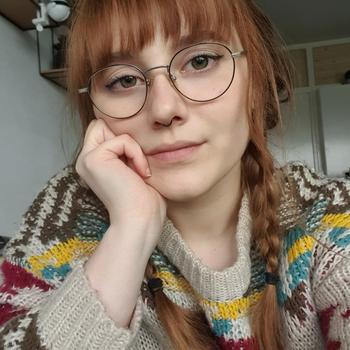 03/04/2021
Toppie
Ik heb de 6 mm gekozen en ik ben er heel blij mee. De stempelpen is makkelijk te gebruiken en blijft de hele dag goed zitten, de eyeliner is ook makkelijk te verwijderen met make up remover.
Maaike S.

Netherlands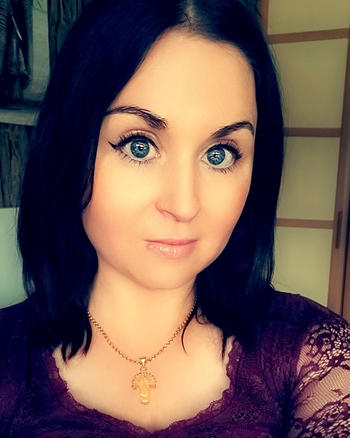 02/04/2021
Fijn product
Fijn product, alleen gaat er toch best snel af... Ook heb ik de 6mm terwijl ik de 8mm zou krijgen. Maar wel gemakkelijk in gebruik!
Sandra H.

Netherlands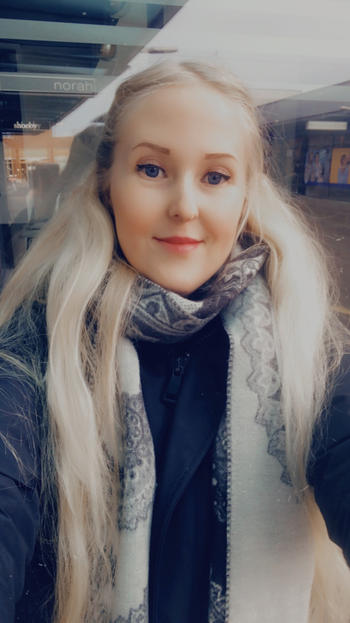 02/03/2021
goed maar lastig
graag meer filmpjes plaatsen op instagram hoe je de easy wing moet plaatsen !
jayshrie L.

Netherlands
02/04/2021
MARBL. Cosmetics
Hi Jayshrie, bedankt voor je feedback en leuke foto! We zullen zeker meer filmpjes plaatsen, we zullen hier dit weekend mee aan de slag gaan :)
01/25/2022
I love it
It's easy and it safes so much time in the morning! I've been using it everyday!
11/17/2021
Good product
I think its a very good product. It makes your eyeliner easier to do. I'm very happy about the product
Viktoria T.

Netherlands
11/14/2021
Marble wing
I think it's not that nice. It's hard to get the same wing and after 3 hours it's almost gone. I use setting spray and stuff but nothing helps.
Kayleigh v.

Netherlands
11/15/2021
MARBL. Cosmetics
Hi Kayleigh, Dit is zeker niet de bedoeling! Gebruik je van te voren iets van foundation of creme op oliebasis? We raden dan aan om de huid eerst af te poederen. Als je ons een mailtje stuurt lossen we het graag met je op. Je kan mailen naar info@marblcosmetics.com Gr. Julie
We hope you love your products, but if for any reason you need to return something to us, we've made it as simple as possible. RETURNS & EXCHANGES Simply return the item in its original condition and packaging within 14 days of receiving your order for an exchange or refund. For health, safety and hygiene reasons, we will not be able to offer a refund, replacement or exchange on opened and used items. We can only accept returns or exchanges for orders placed on our website. If your order contained a free gift this will also need to be returned in order to receive a refund. Please follow the below instructions so we can process your return as quickly as possible: Fill out the RETURN FORM including your name and order number, and state whether you would like an exchange or refund. Repack your item in its original packaging and include your completed returns form. Please email us for the return form at orders@marblcosmetics.com You may wish to choose a delivery service that insures your parcel to the value of the goods being sent. We would recommend sending your returned tracked or signed for and always keep a proof of postage, as the returned item is your responsibility until it reaches us. Please allow up to 14 working days for your card to be credited with your refund. Unfortunately delivery charges are non-refundable, unless the item is faulty. If your package is visibly damaged on delivery or you receive your products and they are faulty or damaged once opened, please contact our customer service team on: info@marblcosmetics.com